Patchouli Benefits -- It's not just for Hippies!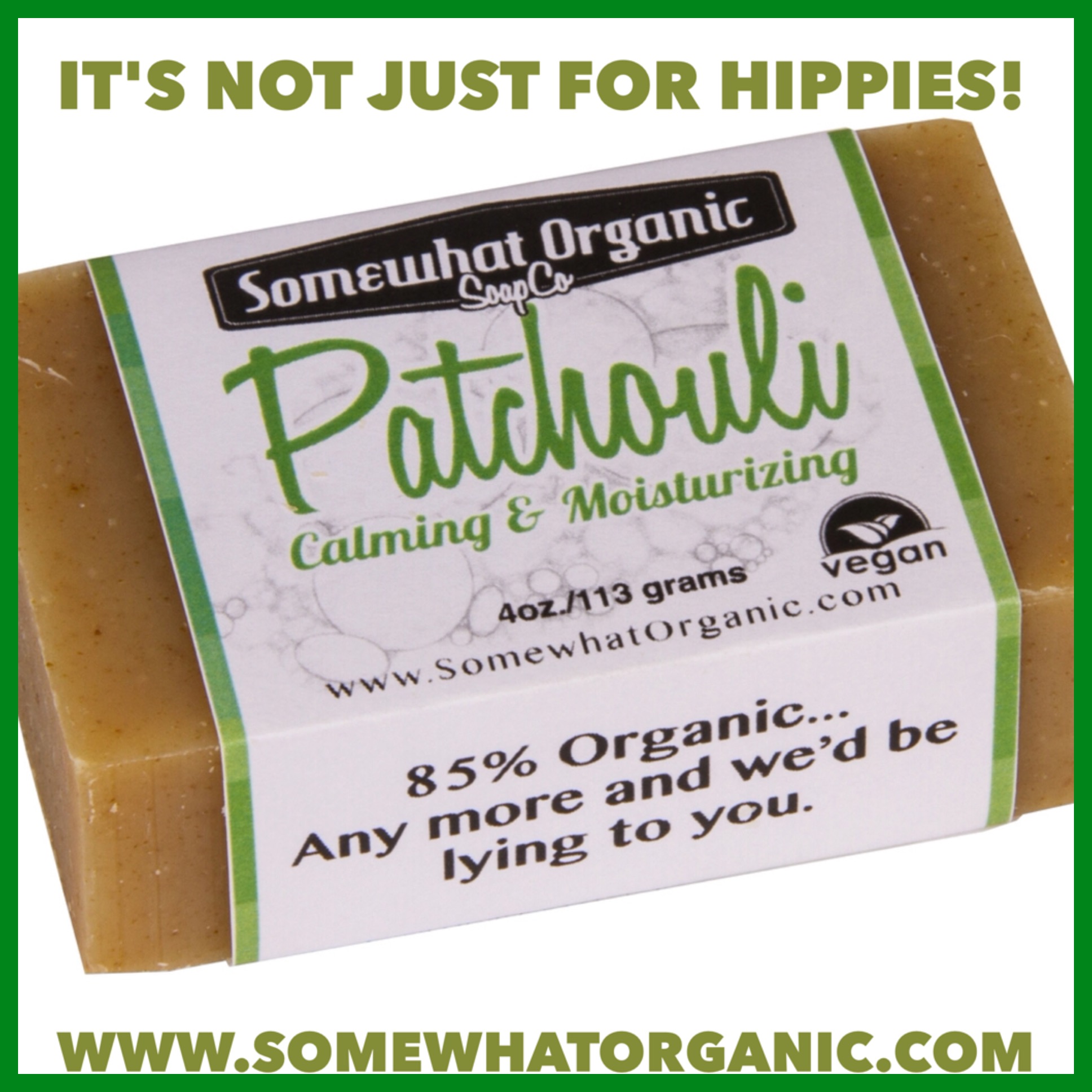 You may have associated the patchouli fragrance with the 1960's, free love, hippies and "Deadheads", but surprisingly it's known for much, much more! Patchouli essential oil has a rich, earthy, woody aroma with a nearly hidden fruity note. In fragrance applications it is used as a base that acts as a fixative and "grounds" an aromatic blend.
There are many health benefits to utilizing products made with the essential oil of the patchouli leaf--which is also known by the botanical name Pogostemon cablin. In fact, it is now one of the most popular ingredients in hygiene and beauty products such as lotions, soaps, shampoos, bath and massage oils, and perfumes. Surprised?
Take a look at a few of the benefits of Patchouli Essential Oil:
Aids in Reducing Stress and Fatigue
Soothes Inflammation
Protects Wounds from Infection
Boosts Energy & Immune System
Eliminates Body Odor
Removes Toxins from Body
Reduces Body Temperature
Inhibits Fungal Growth
Helps with Acne, Eczema Dermatitis & Psoriasis
Works as a great bug repellant!
Even though we don't sell the pure essential oil, we use it in all of our patchouli products. Try our bar soap, foaming hand lotion, and shea butter products here: http://www.somewhatorganic.com/search.php?search_query=patchouli! Some say patchouli is even an aphrodisiac...hmmmmm... that's a good enough reason to try it right there! :)
Hey -- while we have your attention, how about visiting our Facebook page and giving us a like? You'll be the first to know about any specials, sales or new products we roll out. You'll also stay up to date on where you can see us in person and try our products LIVE.
In fact, we'll be at the French Market Wheaton, Illinois this Saturday and French Market Geneva, Illinois this Sunday! Come say HI!
Until next week, get your patchouli on!