TREAT. YO. SELF. FLASH SALE! 25% off entire store PLUS...keep reading!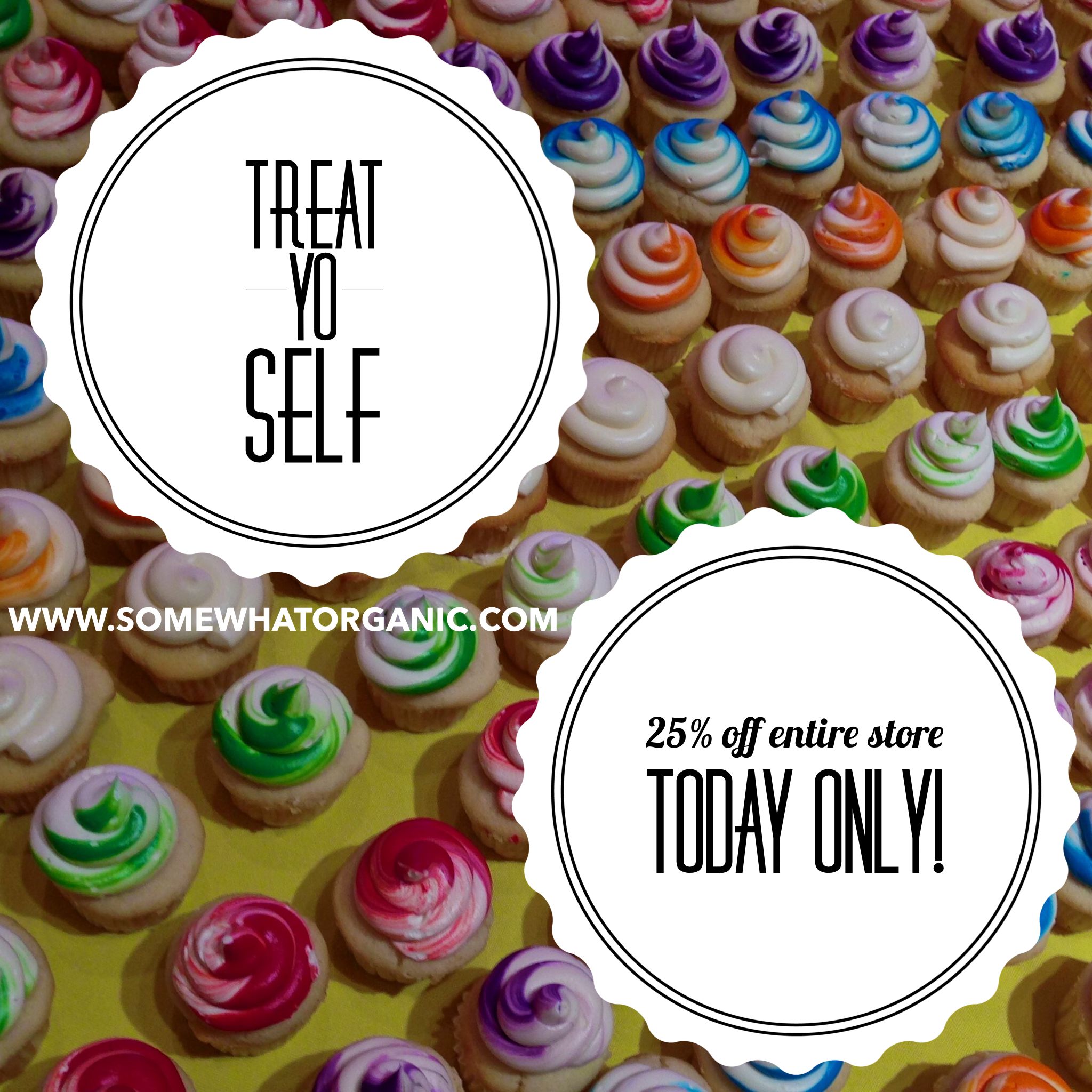 Parks and Recreation TV show fan? No?
Take a look at this video and you'll get it. :)
25% OFF our ENTIRE store!
FREE shipping on all orders over $50!
Why yes, you DID read that right!
Keep reading for your COUPON CODE and ok, yeah yeah...some super de-duper GIFT ideas.
But first...guuuurls and booooooys --> TREAT. YO. SELF.
Well, and also...
Parents' Day is July 26th so any one of our gift baskets would totally make up for all the bad things you did growing up.
National Grandparent's Day is Sept 13th and our soap-of-the-month club will let them know how sweet and special they are every month and ALL YEAR LONG.
Boss' Day is Oct 16th and THIS just might get you a raise.
Veteran's Day is Nov 11th and ...well anything is just a small token of thanks, but you also need to HONOR and TELL them! THANK YOU FOR YOUR SERVICE!
and... duh! Christmas is the entire month of December! So anything and everything is needed! It's NEVER too early to start shopping.
With all THAT said, GO! Get busy shopping! www.SomewhatOrganic.com
Use COUPON CODE --> JUNEFLASH2015 <-- for 25% off!
Not so fine print --> THIS SALE ENDS AT 11:59PM TODAY! <--
Oh, and did you catch this? FREE SHIPPING on all orders over $50?!
Helllloooooooooo! But remember -- TREAT. YO. SELF.
End of infomercial. :)