Leg Shaving Season and Shea Butter Benefits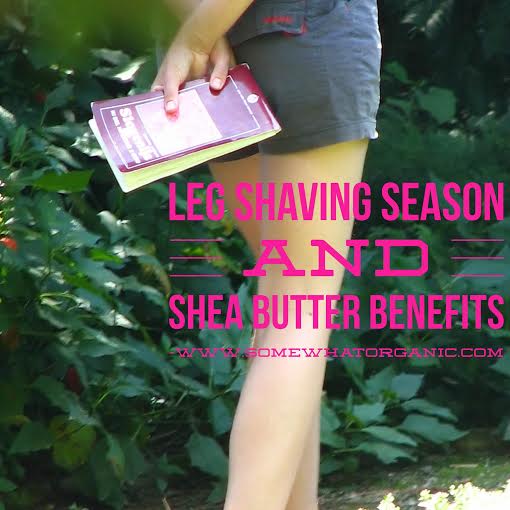 Okay ladies. Guess what season it is? LEG SHAVING SEASON!
I know, I know. It's a dreaded task most every woman must undergo. And you know that itchy, dry feeling after you shave? Slapping on just any old drugstore lotion isn't going to have the same long-term benefits that ours do.
One of the best products for keeping those legs silky smooth and shiny after shaving is our shea butter lotions and body butters. These are also some of our most cost-effective products.
Shea butter can be applied to ANY part of the body that needs to be moisturized, plus a little goes a long way.
It doesn't take much to leave your skin soft and conditioned. Just remember to let the shiny oils absorb into your skin for about 10 minutes.
Some of the benefits of shea butter are:
Soothing alternative to chemical-based creams.
Naturally rich in vitamins A, E & F which are some essential vitamins needed for good skin balance.
Maintains skin moisture.
Promotes skin renewal.
Increases circulation which accelerates wound healing.
Evens skin tone by keeping it clear and smooth.
Absorbs quickly without leaving greasy residue like petroleum, beeswax or mineral oil based products.
Penetrates deep into skin to help restore elasticity, helps smooth out wrinkles and laugh lines.
Try our shea butter line HERE which includes many varieties of added essential oils and fragrances. No need to dread leg shaving season anymore!