Are you searching for a natural alternative to commercially available soap? Those hard, plastic, colored bars sold at the local grocery store are anonymous and indifferent ...whereas handmade soap has character.
Handmade soap is charming. It smells good. It feels good on your skin. It's comforting in a way that manufactured soap can NEVER be!
Somewhat Organic soap has what you're looking for.
The process of making soap is the result of a basic chemical reaction between fats or oils and lye. At Somewhat Organic, we start with a combination of the highest quality certified organic oils, scent with natural essential oils and then tint with organic herbs and plant extracts. This process makes each one of our bars unique and full of character.

There are four different methods of soap making; melt and pour, cold process, hot process and rebatching. At Somewhat Organic, we only use the cold process method which is the preferred method in the development of handmade soaps.
Our products are made with ingredients specially selected to function properly and safely, but also look, feel, and smell appealing to you--the consumer.
Ingredients such as parabens, polypropylene and polyethylene glycols, sodium lauryl and laureth sulfates, which have been identified as harmful when used for personal body care, are never used.
Our sunflower and safflower oils have been purchased from certified organic growers in the USA dedicated to sustainability in accordance with USDA Organic standards. The certified palm oil is purchased only from South American countries using high levels of sustainability. We do not source any palm oil out of Southeast Asia or Indonesia where palm plantations have been rapidly taking over forests.

After the oils have been saponified to remove the harmful lye, we retain 9-10 percent of the glycerin produced in the soap-making process. This glycerin contributes to the moisturizing ability of our soap.

When choosing fragrances, pure essential oils are our only choice. No artificial or synthetic fragrances are used.
Preservatives are necessary in personal body care products, but they must function properly without causing cosmetic-related allergies and sensitivities. We choose to use only a natural rosemary extract as our preservative.
Finally, our soap contains NO synthetic pigments or dyes. The colors come from plant-based materials such as parsley, annatto seed, sage, juniper ­berries or lavender to name a few.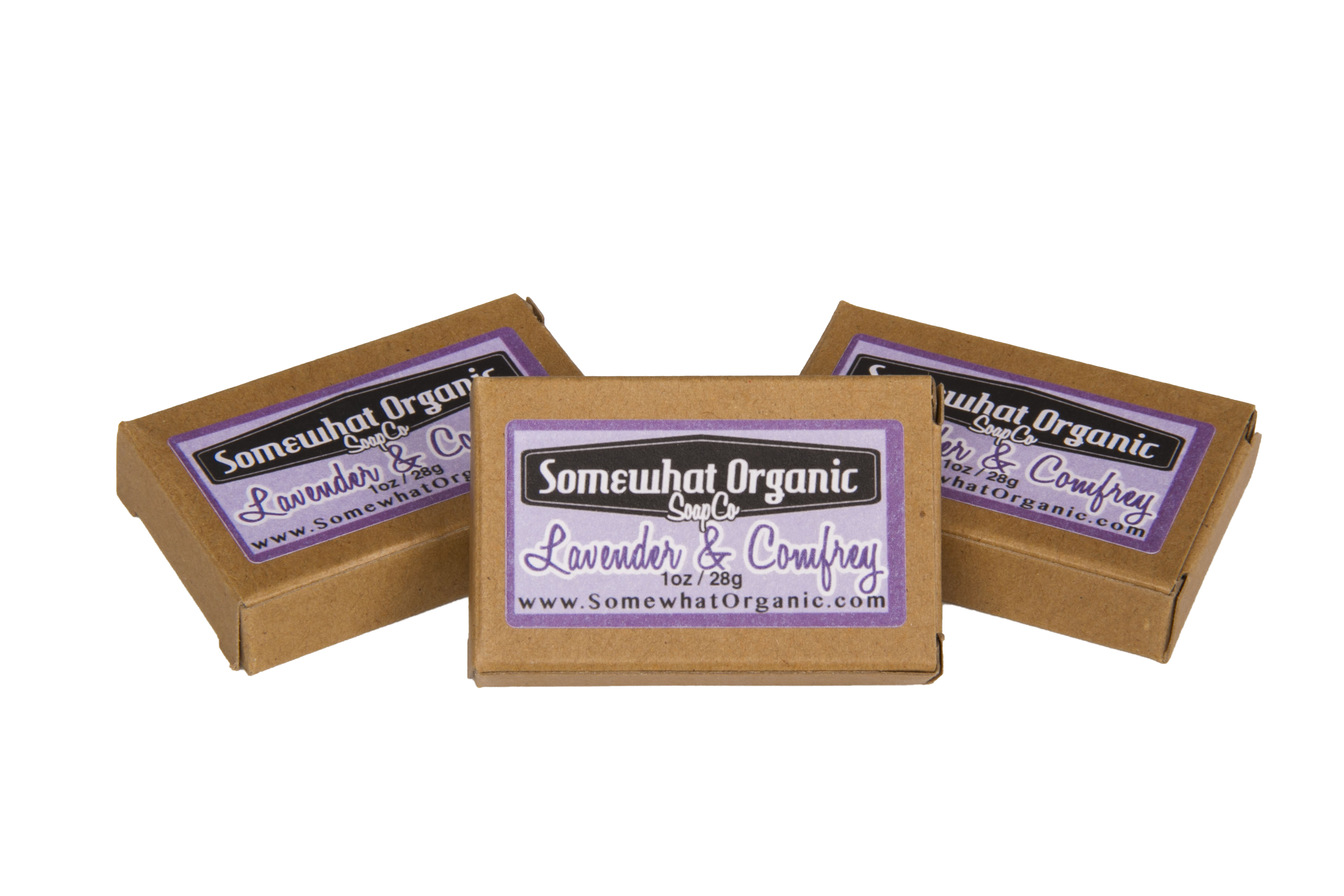 We put our soap in minimal packaging that comes from recycled materials and hope that you will reuse, recycle or compost what is leftover.

Somewhat Organic has done its homework!
We believe in protecting people, animals and the planet.
Let's keep our planet GREEN.